420 East Hwy 246
Buellton, CA 93427
Ph: (805) 691-1300
Open: Thursday through Monday from 10am to 5pm
Our BRAND NEW tasting room in collaboration with Cargasacchi and Point Concepcion is located at 420 East Hwy 246 in Buellton, between Ostrich Land and the Hitching Post II Restaurant. We are open Thursday through Monday from 10am to 5pm. Please call for an appointment for groups of six or more. To contact the tasting room staff, please call (805) 691-1300or Email Us!
NEW Cookie + Wine pairing!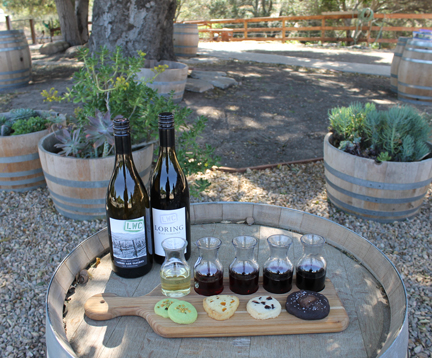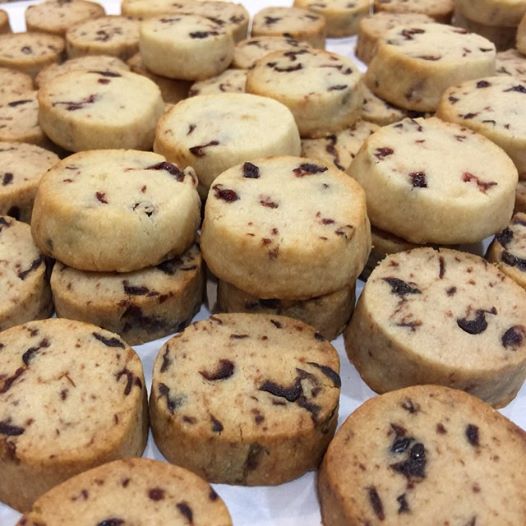 We've added tasty cookies to our exciting line-up of wines. The flight includes both sweet and savoy cookies that have been taste tested many times to compliment the flavors of our Pinots, Chardonnays, and Divergence blend. The choice of cookies include Lemon Pistachio, Cherry Almond, Goat Cheese Gouda, Manchego Walnut, and Chocolate Carmel (YUM) all prepared by Mela Foods
NEW Reserve Single Vineyard Wine Flight!
In addition to our regular wine flight, we've added a NEW Reserve flight that's 100% Single Vineyard Designated wines. This new flight lets you explore the varied and unique terroirs of some of California's Top Vineyards.
The Winery
All winery visits are by appointment only.
Please email either my sister Kimberly or me (Brian) to arrange a time.

Please recognize that since we have no employees, we're not always able to accomodate requests.

And we're pretty much completely unavailable from mid-July thru mid-November due to bottling and harvest.
I was extremely happy with Sammy's limo service in Santa Barbara. They took great care of us from the time they picked us up to the very minute they dropped us off. We had an amazing time in Santa Ynez and owe it to these limo pros for making it possible. We will be using them again in the near future, guaranteed!
Chet T., Huntington Beach, CA